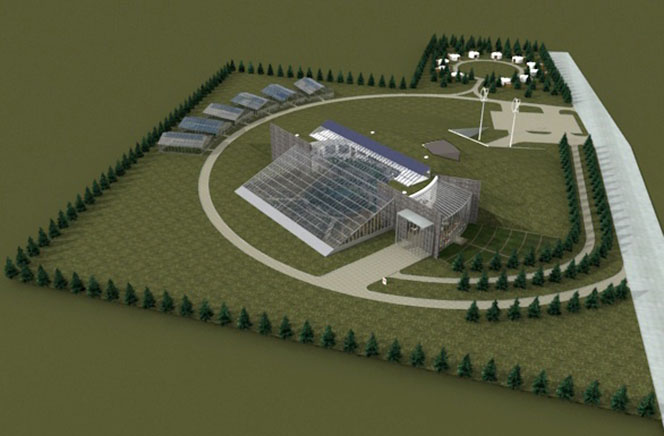 Late last year, Hidden Garden Sustainable Farms farming guru Mr Paul Taylor, was asked to contribute his vast knowledge of organic agricultural growing systems to the design of a truly remarkable cold-climate farming system in the heart of Mongolia. The climate in this part of the world is extreme to say the least. Annual temperatures can range from -40C to +40C and wind speeds can regularly hit the 100km/hr mark. To say that these conditions are challenging would be an understatement! The Seaberry Farm Bio Dome is being designed as a fully organic system that is 100% organic, 70% nutrient self-reliant and 100% energy self-reliant.
This project will be a 'world first' for organics and a global model for a cold climate living system providing year round production in an extreme climate as well as featuring mod con refinements such as fine dining, 5-star accommodation and spa services. The model is designed so that it that can be replicated in other urban and remote cold climate areas providing food self-reliance, health benefits, eco-tourism and educational functions.
The farming system will be designed to maximise the resources available from the site. All organic waste streams from the complex will be utilised to create a high value compost. Heat from the compost generation will be used to help stabilise the internal climate, and excess carbon dioxide generated from the animal houses will be transferred into the growing areas to improve yields in the horticultural systems.
The Seaberry Farm project in Mongolia is an exciting prospect and one that very clearly integrates the vast knowledge of organic biological farming principles, with cutting edge sustainable design, all the while creating a first class visitor experience.
Here at Hidden Garden, we get excited about being involved with the evolution of food! We believe that projects that work hand in hand with nature to create great food for community are an essential step towards our sustainable future.