Mark Bennett – Co-founder & director
guru environmental management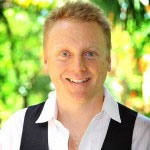 Mark Bennett has over 12 years' experience in environmental management with an emphasis on rehabilitating degraded landscapes into productive systems. Having worked across Australia and Micronesia, he is regularly drawn back to Christmas Island where he has strong ties and a long affiliation. On the Island Mark established an enviable track record of successful rehabilitation projects through his consultancy CChange Sustainable Solutions and was previously the Environmental Manager for Christmas Island Phosphates for many years. CIP won a finals berth in the prestigious Banksia Environmental Awards of 2004 following implementation of Mark's strategies.
Growing up on Christmas Island, Mark has developed a keen interest in how food security can significantly impact the plight of isolated communities. He is now focusing his knowledge and experience, in partnership with co-founder Paul Taylor, to create productive food bearing systems, that can be replicated almost anywhere in the world.
Mark is co-founder of Hidden Garden Sustainable Farms Pty Ltd.
---
Paul Taylor – Co-Founder & Director
guru of permaculture & organic farming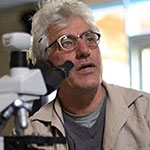 Paul Taylor has been an organic farmer for more than 30 years and has extensive experience bringing non-productive soils back to life, turning them into profitable systems. He keeps busy as: the Managing Director of Trustnature; a Permaculture teacher; a sustainable design consultant; and a former Soil Foodweb Institute Advisor.
He is an energetic, easy to understand speaker with a wealth of practical, hands on knowledge, promoting the practical understanding of beneficial soil microbes as the basis of a productive management system. His teaching over the past three decades has taken him to Australia, New Zealand, USA, the Middle East and India. Raised on an organic farm in the 60's and 70's near New York City when organic farming became "all the rage" – he maintains the rage.
Combining the multiple disciplines of Permaculture, biological farming, soil biology, compost and soil pro-biotics, Paul can excite and empower those interested in sustainable production to use "sustainability" as a successful platform for productive land management. The key to this system is that it empowers the landowner and their families to manage and understand sustainable principles thus "returning the life back into their soils and the profits back into farming".
Paul is a co-founder of Hidden Garden Sustainable Farms.
---
Vanessa Bennett
guru economy, social planning & business nous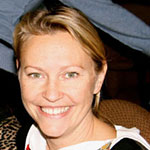 With over 19 years' experience in economic and social planning, Vanessa Bennett is considered one of Australia's leading economic and social planning experts. Managing companies for over two decades she has worked successfully on projects throughout Australia and internationally, including the Middle East, Asia and New Zealand. Vanessa also has substantial experience on Christmas Island having worked there extensively. Most recently she was the lead consultant on the Indian Ocean Territories' Horticultural Feasibility Study, and the 'Our Future, CI 2018 Plan' which set the future preferred direction for Christmas Island from a whole of community perspective.
Vanessa is passionate about creating vibrant communities – identifying and creating the opportunity and the means for them to function to their full potential.  Her skill and expertise has been demonstrated many times over through her strategic leadership of major projects employing a broad range of practices and methodology incorporating: economic and social impact assessments, including mitigation, monitoring and implementation strategies; cost benefit assessment of major developments and infrastructure projects; financial feasibility assessments for a variety of projects and developments; housing land supply and demand; housing efficiency generally and housing affordability policies; strategic land use planning; as well as policy instruments for local, regional, State and Federal organisations, including economic and social policy developments and assessments.
---
Tony Camphin
guru finance, venture capital & strategic advice
Tony Camphin qualified as a Chartered Accountant in 1976, and later established Camphin Boston Chartered Accountants, before retiring from that practice in 1994. Over the last 25 years, he established and developed a number of beef production systems in Australia to supply high quality beef to Japan, Hong Kong and South Korea. He also developed the Japanese markets for animal feedstock and wine.
As a guest lecturer, at the Graduate School of Business, University of Technology Sydney, Tony specialises in Innovation and Entrepreneurship, Strategic Management and Global Strategy, and also runs a successful bi-monthly seminar series at the Kirribilli Club, Milsons Point.
Tony is well placed to offer financial and strategic advice to Hidden Garden with considerable experience and expertise in environmental studies having conducted feasibility studies into a range of agricultural based ventures, including ethanol plants, cattle breeding and feeding operations.
In 2008 he joined Duncan Dovico and established Strategic Corporate Direction, a specialist branch of the practice devoted to business and strategic planning and capital-raising.
---
Dr Wilson Lennard
guru aquaponics, science, engineering & Murray Cod  
Wilson Lennard (PhD) is a PhD graduate from Australia (RMIT University) and a renowned Aquaponic expert with a professional scientific career spanning more than two decades.
Wilson's PhD research centred on optimizing the aquaponic process in terms of maximum plant growth and nutrient removal for the Australian Murray Cod fish species and the Green Oak lettuce variety. Wilson proved that an optimal balance of fish to plants may be achieved, so that the same water may be used perpetually within the system making aquaponics the most water efficient food growing technology in the world today. Wilson's research led him to develop cutting edge, trademarked aquaponic systems. In addition to this aquaponic experience, Wilson also has scientific and engineering skills and experience in associated aquatic disciplines, including freshwater aquaculture, marine aquaculture, hydroponics, integrated aquatic farming systems, freshwater aquatic ecology and environmental biology.